Attorney Michael T. Malarick has over 30 years of experience as an injury lawyer in Delaware County, Pennsylvania. The Malarick law firm helps clients with broken bones, head injuries, severed limbs, accidents, sprains, concussions, and more. Call the Malarick law firm now for a free consultation. Personal injury law covers a wide array of cases. Personal injury cases include: car accidents, motorcycle accidents, work accidents, truck accidents, bike accidents, and slip and fall accidents.
Why Choose The Malarick Law Firm As Your Personal Injury Attorney In Delaware County PA
Experience
⭐⭐⭐⭐⭐
Results
🏅🏅🏅
Coverage
✅
Over 30 years of experience.
Very high success rate.
All injuries: broken bones.
Free Initial Consultation.
Wins Large Settlements.
Brain injuries, fractures & more.
Personal injury cases cover those situations in which you were harmed from medical malpractice cases to dog-bite cases. For this reason, if you are suffering from injuries received in an accident, you can seek a free initial consultation from our Delaware County personal injury lawyer.  As an experienced personal injury lawyer in Delaware County, PA, Michael Malarick will fight for you. The Malarick Law Firm has a very high success rates & wins large settlements for their injured clients.
Michael T. Malarick is an experienced Delaware County personal injury attorney located in PA.  The Malarick Law Firm handles all injury cases including: brain injuries, motor scooter accidents, fractures, wrongful death, burn injuries , pedestrian accidents and more. The law office of Michael T. Malarick handles personal injury cases in and around Delaware County, Philadelphia, Boothwyn, Upper Chichester, Garnet Valley, Brookhaven, Marcus Hook, Swarthmore, Havertown, Upper Darby, Springfield, Aston and more.
What Is a Personal Injury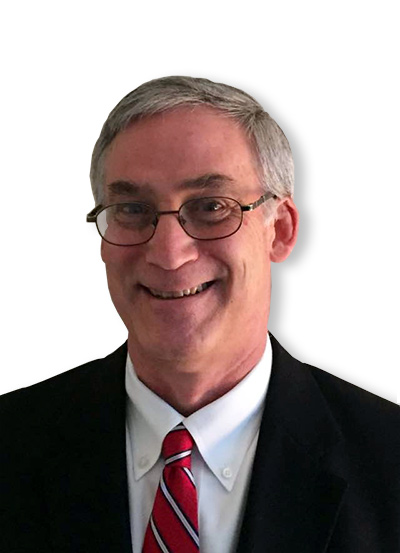 A personal injury can arise out of the negligent act of another. A negligence personal injury case occurs when someone has a duty to act (operate their motor vehicle properly); when someone breaches that duty ( makes an improper left turn); when that breach of duty causes an accident (improper left turn results in car accident); and when that accident results in injuries to you.
A personal injury can also arise out of the intentional act of another. An intentional tort (or wrongful act) can occur in an assault where one is in reasonable fear of bodily injury (such as a neighborhood dispute) or in a battery where one is actually touched or hit (such as in bar-room or parking lot fights).
Defamation is another example of an intentional tort. Defamation occurs when a false statement about you is communicated to another and your reputation is harmed or you are held out to ridicule. It is slander if the false statement is said out loud. It is libel if the false statement is written.
When May I Bring a Personal Injury Lawsuit to a Delaware County, PA Personal Injury Attorney
Generally, PA has a two-year Statute of Limitations during which personal injury litigation must be started. The PA statute states that an action to recover damages for injury to persons or property founded on the negligence, intentional or otherwise, tortious conduct of another "must be commenced within two years". 42 PA CS 5524. For the most part, the Statute of Limitations begins to run from the date of the loss.
However, with regard to minors (anyone who has not yet attained 18 years of age), the Statute of Limitations does not begin to run until the minor's eighteenth birthday. This extension of the Statute of Limitations applies to unemancipated minors. An emancipated minor lives free from his or her parents or guardians or has been declared emancipated by a court of law. 42 PA CS 5533.
If your personal injury lawsuit has not been commenced within the applicable Statute of Limitations period, the court system can dismiss your claim. Again, if you believe that you have been harmed, you should consult an experienced personal injury lawyer in order to protect your rights.
What Is Comparative Negligence
At one time, if you as a plaintiff was guilty of contributory negligence in your accident, your claim for compensation could have been barred by the legal system. Presently, PA follows the modified comparative negligence rule. This means that if you were partially responsible for an accident, you can still be compensated for your injuries. However, your damages will be reduced in proportion to the amount of negligence attributed to you following a trial or hearing before a PA Court of Common Pleas.
Can I Claim Personal Injury Against the Government
Generally, sovereign immunity does exist in PA This means that the state and local governmental entities are immune from lawsuits except when they consent to the lawsuit. In PA, the state has consented to various personal injury lawsuits that can be brought against them.
So, yes, you can sue the government–but with some important limitations and qualifications. First, if you intend to sue the Commonwealth of PA, a municipality or other governmental unit, you must file a notice of your intent to do so within six months of the date of loss.
Under the Political Subdivision Tort Claims Act (85 PA, CS 8501 et.seq.), the Commonwealth of PA. has consented to be sued for personal injuries arising out of actions caused by:
vehicle liability
medical-professional liability
the care, custody, or control of personal property
Commonwealth of PA real estate (including highway and sidewalks)
potholes or sinkholes of highways
the care, custody, or control of animals (including police dogs or horses but excluding wild animals)
liquor store sales
National Guard activities
toxoids and vaccines
The amount of compensation available in an action against the Commonwealth is limited to $250,000 per individual and $1,000,000 per incident.
The types of damages recoverable are for:
past and future lost wages and loss of earning capacity
pain and suffering
necessary medical expenses
loss of consortium ( a husband's or wife's loss of spousal companionship)
some property losses
Actions against municipalities or other local governmental units may be be brought if they arise out of:
vehicle liability
the care, custody, or control of personal property
real property
trees, traffic control, and street lights
utility service facilities
streets
sidewalks
the care, custody, control of animals (excluding wild animals)
The amount of compensation available in an action against a local governmental unit is limited to $500,000. The types of losses recoverable are:
past and future lost wages and loss of earning capacity
pain and suffering for death, or permanent loss of bodily function or disfigurement with medical expenses above $1,500
necessary medical expenses
loss of consortium
loss of support
some property losses
Delaware County Personal Injury Attorney – FAQ
Do I Have a Personal Injury Case: In order to determine whether you have a personal injury case, you should obtain a thorough case evaluation by a trial lawyer experienced with personal injury lawsuits.
How Much Is My Personal Injury Case Worth: Generally in PA, there is no cap on damages for personal injury lawsuits. However, all can agree that while a wrongful death case may be worth a million dollars, a neck sprain case is certainly worth a quite a bit less. Again, a complete evaluation of your particular case by a personal injury lawyer is required.
How Much Will My Personal Injury Case Cost: Most personal injury lawsuits are handled on a contingency fee basis. That is, the lawyer will not get paid until a settlement or judgment is obtained.  Any fees or costs of the lawsuit (such as filing fees, deposition costs, medical reports, or expert fees) will also be paid out of any settlement or judgment that is reached.
Contact our Delaware County Personal Injury attorney, Michael T. Malarick for a free PI consultation.
Delaware County Personal Injury Attorney Reviews:
"I was severely injured in an accident in Delaware County, Pennsylvania.  It was a traumatic situation for me and my family because I was out of work for several months.  I was glad I hired Michael Malarick as my Personal Injury lawyer in Delaware County because he helped me reach a settlement that was just and fair.  My family and I didn't have to stress over unpaid medical bills and we were fully compensated for our situation.  I recommend Michael T. Malarick to anyone in need of a lawyer in Delaware County, PA." 5/5 – Steve.
Other Areas of Practice