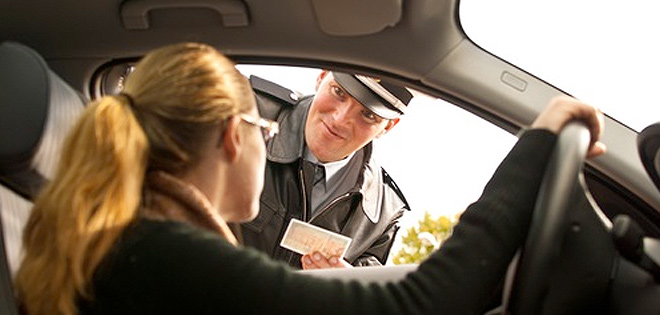 In Pennsylvania, driving is a privilege not a right. Abuse of your driving privilege will result in a suspension of your driver's license. There are a multitude of acts, from summary offenses to felonies, which could result in PennDOT suspending your license. For this reason, our Delaware County suspended license attorney in PA, with over 25 years experience will work on your behalf to either prevent your driver's license from being suspended or work to restore your driving privileges. Call the Malarick law firm now for a free initial consultation.
Michael T. Malarick is an experienced Delaware County suspended driver's license attorney in Pennsylvania.  The law office handles suspender driver's license case in and around Delaware County, Boothwyn, Chester County, Philadelphia, West Chester, Upper Chichester, Havertown, Aston, Springfield, Drexel Hill, Upper Darby, Glen Mills, Swarthmore, Ridley, Marcus Hook and more.
Why Choose The Malarick Law Firm As Your Injury Law Firm – Covers PA & NJ
Experience
⭐⭐⭐⭐⭐
Results
?
Coverage
✅
Over 30 years of experience.
Very high success rate.
Covers all injuries.
Free Initial Consultation.
Wins Large Settlements.
Car accidents, injuries, etc
Serious traffic offenses will lead to a license suspension. Many felonies in which a motor vehicle is used will result in the loss of your license. According to the PA Motor Vehicle Code, these acts include: homicide by vehicle; racing or drag racing on the highway; and failure to stop at the scene of an accident. These acts also include: reckless driving (driving in a willful or wanton disregard for the safety of persons or property); fleeing police (willfully fails to stop when given a verbal or audible signal to do so); or, driving without lights to avoid identification.
A conviction on a traffic citation such as: operating a vehicle while your driving license is suspended or revoked; a second or more offense of driving without a valid license within a five year period; failure to stop for a school bus with its red lights activated and stop arm extended; or, failure to comply with a railroad crossing barrier can also lead to a suspension.
DUI charges will also result in a loss of your driving privilege. Your license will be suspended for 12 months for a second or third offense in the General Impairment range (BAC testing 0.08 to 0.099%); a first, second, or third offense in the High Rate BAC; and a first offense in the Highest Rate BAC. There is an 18 month loss of license for a third offense in the High Rate; and second and third Offense in the Highest Rate BAC.
Acceptance into an ARD program for DUI will still result in a 90 day loss of license. There is a zero tolerance for underage DWI with the BAC level reduced from 0.08% to 0.02%. In fact, there is zero tolerance for underage drinking in any situation as there is a 90 day suspension for underage possession of alcohol.
PA also has an Implied Consent law which states that if you are stopped for drunk driving and refuse to perform a sobriety test, such as a breathalyzer test, your license will be taken.
PA law requires that all car owners maintain insurance on their registered vehicles. A lapse in insurance coverage results in a suspension of the vehicle's registration and the driver's license for 3 months.
PennDOT maintains a driving record on every driver. Points are added to the record whenever a driver is found guilty of certain moving violations. A driver under 18 years old will suffer a 90 to 120 day loss of license for 6 points or a conviction of driving 26 MPH or more over the speed limit. An adult driver who accumulates 6 points for a second time or more will lose their license for 15 to 30 days. If an adult receives a speeding ticket for excessive speeding ( 31 or more MPH above the posted limit), there is a 15 to 60 day loss of license.
Delaware County Suspended License Attorney: License Restoration
The paperwork involved in seeking a driver's license restoration is voluminous, as are the laws, regulations, and penalties. For this reason, the county courts strongly recommend that you consult an attorney. As an understanding attorney with over 25 years experience, I am available to guide you through the maze.
PennDOT will send a letter providing notice when the driving license suspension is to begin. In order for the suspension period to start, the driver must acknowledge the suspension and return their license to PennDOT. The driver may appeal the suspension to their county's Court of Common Pleas within 30 days after the mailing date of PennDOT's letter.
The license appeal is filed in the county where the driver resides, unless the case was for refusal to submit to a sobriety test which would be filed in the county where the refusal occurred.
You are deemed to have been convicted of a motor vehicle violation if you paid the fine, pled guilty, or were found guilty after a hearing at the Magisterial District Court level. Accordingly, the preliminary step to restoring your license would be an appeal within 30 days of a Vehicle Code violation, notifying PennDOT of the appeal, and requesting a supersedeas or delay of the suspension.
The suspension letter from the DMV is a required exhibit on your appeal. The filing cost for the appeal is approximately $200. Your appeal must be served on PennDOT.
The only issues before the court at this appeal hearing are whether you were properly notified of the suspension and whether the suspension was properly imposed.
You can not appeal the suspension if it is based on a conviction of: operating a vehicle on a suspended driving license; DUI; driving without a license; underaged alcohol offenses; controlled substance violations; or, various forms of reckless driving.
PennDOT will schedule an Administrative Hearing for the following reasons: to request credit towards serving a driving license suspension, revocation, or disqualification; to request a record review to update a record; to request credit towards serving an Order for ignition interlock; to appeal the denial or recall of an Occupational Limited License; and, to appeal the denial, recall, or cancellation of a probationary license.
An Administrative Hearing is not held: to determine the validity of a suspension or revocation; to correct or adjust a driving record; to reduce a suspension period;or, to dispute an ignition interlock Order. The Administrative Hearing is only held in Harrisburg, PA
An Occupational Limited License (OLL) is issued to a driver whose privilege has been suspended. An OLL authorizes driving a designated non-commercial motor vehicle, under certain conditions, and only when it is necessary for the driver's occupation, work, trade, medical treatment, or study.
A driver is ineligible for an OLL for certain violations. In most cases, after the suspension has been served on the ineligible violation, an OLL petition can be made for any remaining suspension period. You would be ineligible for an OLL for: failure to respond to a citation until the citation is satisfied or released; failure to attend a Departmental Hearing until the hearing is held and a determination is made; or, there is an unsatisfied Judgment as a result of a motor vehicle accident until the Judgment is satisfied.
Other Practice Areas