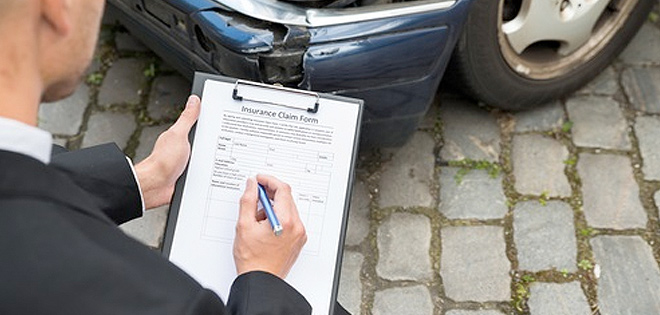 Subrogation is an equitable concept in law. Subrogation is the substitution of one thing for another or of one person in the place of another with respect to that other's rights, claims, or securities. Subrogation is most often associated with indemnity insurance policies. In plain English, subrogation allows an insurance company to "stand in the shoes of" their insured in order to recover money paid to their insured as a result of an accident caused by another. Our Delaware County subrogation attorney located in Boothwyn, PA, is experienced and successful in both litigating and settling claims.
Attorney Michael T. Malarick is an experienced Delaware County subrogation lawyer located in Boothwyn.  The law office of Michael T. Malarick handles subrogation cases in and around Philadelphia, Delaware County, Boothwyn, Upper Darby, West Chester, Media, Aston, Marcus Hook and more.
For the general public, subrogation claims are most often encountered through property and casualty insurance, such as an automobile policy or homeowner's policy. For example, if an auto accident occurs because John Doe negligently caused an accident with Jane Roe's vehicle, the cost of Jane Roe's car repairs are paid by Jane Roe's insurance carrier – minus, of course, Jane Roe's deductible. Thereafter, Jane's car insurance company may start litigation against John Doe, the tortfeasor who negligently caused the accident, in order to recover the money paid to Jane.
The monies recoverable through the subrogation process include the cost to repair the damaged car, the cost to rent a replacement vehicle, and towing and storage fees, if applicable. Additionally, if the damaged vehicle was a commercial vehicle, loss of business profits may also be recovered. Most importantly to the insured is that their deductible is also recoverable through a subrogation action.
Subrogation claims arise out of various types of indemnity insurance policies. The example above involved an auto insurance policy. A homeowner's policy can lead to a subro claim. For example, Jane's neighbor negligently causes a fire which damages Jane's home. Jane's home is repaired by her homeowner insurance carrier who, in turn, seeks to recover those repair costs from the negligent neighbor. These recoverable costs may also include the cost to replace the contents in Jane's home and Jane's additional living expenses.
An injured party may also become involved in a subrogation action involving products liability law (an oven defect causes a fire), construction law (a building collapses from weight of snow and ice), and workers compensation (a worker in the course of his employment is injured by a third party).
Health insurance policies may also trigger the subrogation process. In Pennsylvania, an insurance company is not permitted a subrogation recovery for medical benefits or PIP benefits paid to an injured party in a motor vehicle accident. However, if the injured party requires medical care above their policy limits and that care is paid by Medicare/Medicaid or the injured party's employer's health care plan, then the subrogation process may be initiated. Also, an HMO policy of insurance is entitled to seek subro recovery for medical benefits paid to a party injured in a motor vehicle accident.
In New Jersey, under specific situations, an insurance company is permitted a subrogation recovery of medical benefits or PIP benefits paid to an injured party in a motor vehicle accident. In New Jersey, an insurance company paying PIP benefits pursuant to NJ law is entitled to recover those payments from a tortfeasor if the tortfeasor was not required to have PIP benefits or the tortfeasor was required to have PIP benefits but failed to do so. In NJ, the subrogation process goes through arbitration and not through the state courts.
Other Areas of Practice