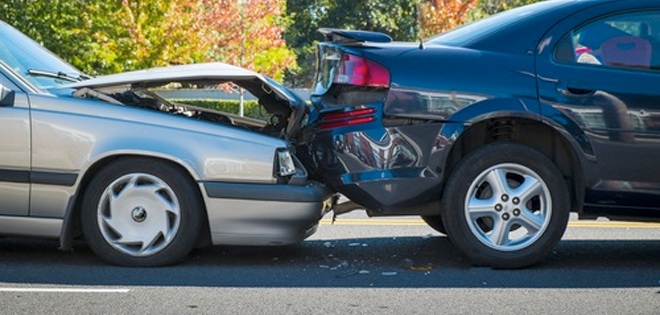 Delaware County car accident lawyer Michael T. Malarick has won large settlements and benefits for his clients in automobile accidents & injury cases.  Call our attorney, Michael T. Malarick, if you have been injured in a auto accident either as a driver, passenger, or pedestrian. With over 30 years of experience, the law office of Michael T. Malarick will fight for you.  We've handled all types of car accident cases including severe car crashes with broken bones, fractures, head injuries, ambulance and hospital trips. Call the Malarick Law Firm now for a free initial accident law consultation. Contact us at: 610-816-6683
Why Choose The Malarick Law Firm As Your Car Accident Lawyer In Delaware County PA
Experience
⭐⭐⭐⭐⭐
Results
🏅🏅🏅
Coverage
✅
Over 30 years of experience.
Very high success rate.
Cars, Uber, Trucks, Lyft, Cabs.
Free Initial Consultation.
Wins Large Settlements.
Scooters, Bikes, Motorcycle.
Delaware County Auto Accident attorney Michael Malarick can assist you from the claims process, through investigation, discovery, and arbitration to a settlement conference or litigation.  The Malarick Law Firm will fight to get you the compensation you deserve for your car accident injuries. As a Delaware County car accident lawyer with over 25 years of experience, Michael Malarick has represented both plaintiffs and defendants as clients in auto accidents, truck accidents, motorcycle accidents, Uber accidents, motor scooter accidents, cab accidents, bicycle accidents, Lyft accidents, pedestrian accidents, and bus accidents in southeastern Pennsylvania and southern New Jersey.  As an experienced car accident lawyer in Delaware County, PA, Michael Malarick will fight for you.
Michael T. Malarick is an experienced Delaware County car accident attorney in PA.  The law office handles car accident cases all over Pennsylvania including in and around Delaware County, Media, Boothwyn, Upper Chichester, Philadelphia, Swarthmore, Marcus Hook, Ridley, Brookhaven, West Chester and more.
If you were injured in an auto accident, you are entitled to compensation from the liable party. The financial compensation from insurance companies is for medical expenses, lost wages, emotional trauma, pain and suffering, and bodily injury (BI) caused by the tortfeasor ( the individual who caused the accident).
The personal injuries suffered in motor vehicle accidents range from neck and back spinal muscle and ligament strains and sprains, through bone fractures, amputations, paralysis and death.
When presenting an automobile accident claim in the courts of Pennsylvania or New Jersey, the negligent acts of the other driver establish liability. The negligence, or fault, of the other driver can be shown if the other driver was speeding, made an improper turn, disregarded a red light or stop sign, or struck your vehicle in the rear-end.
Following an auto accident, the claim process establishes that the victim suffered trauma and that the trauma was the result of the motor vehicle accident. The police report and all medical bills and reports helps an attorney show that the trauma or injury was a result of the car accident.
In driving accidents, while each case is unique, all must show that the driver at fault was negligent before settlements or verdicts can be reached. This means that at trial, a car accident attorney must show that the at fault driver had a duty of care (to maintain proper control of the vehicle), that the at fault driver breached that duty (by speeding or ignoring a red light), that the breach caused the accident, and that the car accident caused harm or disability.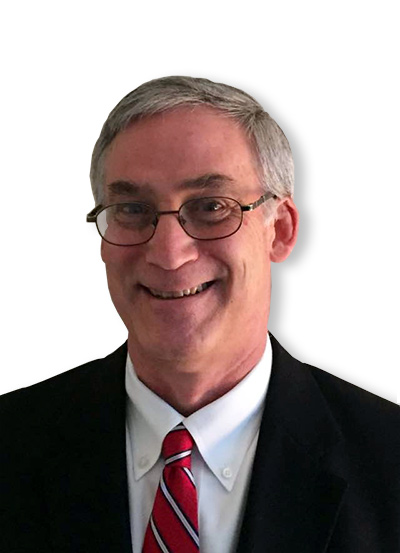 With over 25 years in practice as a Delaware County car accident lawyer, I have handled Pennsylvania auto cases in the counties of Pennsylvania including: Berks, Bucks, Chester, Delaware, Montgomery, and Philadelphia. These have been left-turn cases, rear-end cases, head-on cases, speeding and drag-racing cases, and stop sign and red light cases. The vehicles involved have been cars, Septa buses, school buses, trucks, motorcycles, Uber, Lyft, cabs, motor scooters, tractor-trailers, dump trucks, delivery vans, Septa trolleys and trackless trolleys, mo-peds, and bicycles. The people involved have been drivers (from teenage years to those of advanced years), passengers and pedestrians. In fact, one party was injured due to a tree falling onto her moving vehicle and another party was injured in an accident caused by an overgrown bush obstructing a stop sign.
When settling any personal injury case, the plaintiff's injury matters. With over 25 years of experience, I have dealt with many of the nations largest and smallest insurance companies. Quality representation is required to properly prepare a matter for settlement or trial. This entails an investigation that gathers the complete police report, all medical invoices, reports, notes and tests, scene photographs, photographs of the injured plaintiff and witness statements. This also entails conducting discovery of the defendant tortfeasor through interrogatories and depositions. After the investigation is complete, and after the discovery is complete, settlement proposals are sent to the defendant tortfeasor's insurance companies. If the matter must be tried, then both the plaintiff's and defendant's doctors must undergo video-taped trial depositions.
Delaware County Auto Accident Attorney
Not all vehicle accident cases are tried in Pennsylvania. If the plaintiff's injuries are estimated at less than $50,000, the case is heard by a panel of three arbitrators at the county courthouse.
I have learned with over 25 years of experience, that a compassionate car accident attorney can assist an injured plaintiff through the claims process, investigation, discovery, arbitration, trial and settlement, and, in the process, will garner the highest possible award for his client.  Contact our law office today for a free auto accident consultation from our attorney.
Delaware County Car Accident Lawyer Reviews
"The Law Office of Michael T. Malarick helped me tremendously when I was involved in a car crash in Delaware County, PA.  There were minor injuries involved in my auto accident and Michael Malarick helped me get through the entire process.  Michael was able to keep me aware and informed on all matters with my case and helped us come to a settlement. 5/5." – Gregory
Other Areas of Practice