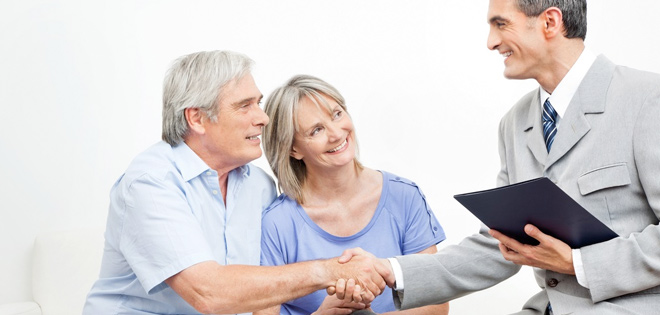 Elder Law deals with those life issues that are of most concern to the senior citizens, their family members, and caretakers. These issues include: long term care planning; housing and home ownership concerns; age discrimination; elder abuse or exploitation; and, nursing home rights.
As an experienced Delaware County elder law attorney in Boothwyn, Michael T. Malarick will be able to answer your questions regarding family issues for senior citizens (such as end of life issues or Guardianship concerns); life care issues (such as Powers of Attorney or Living Wills) as well as governmental programs (such as Social Security, Medicare, or Veterans benefits).
The law office of Michael T. Malarick handles elder law cases in and around Delaware County, Philadelphia, Boothwyn, Aston, Garnet Valley, Havertown, Upper Darby, Springfield and more.  Call for a free initial consultation from our experienced Delaware County elder law attorney today.
Pennsylvania Older Adult Protective Services Act
The Pennsylvania Older Adult Protective Services Act was enacted to provide services to protect the health, safety, and welfare of those older adults who lack the capacity to protect themselves and who are at imminent risk of abuse, neglect, exploitation, or abandonment; to safeguard their rights and provide needed protective services; and to reduce, correct, or eliminate cases of abuse, neglect, exploitation, or abandonment.
An older adult is any person within PA who is 60 years old or older.
An incapacitated older adult is one who, because of one or more functional limitations, needs the assistance of another to perform and/or maintain their physical and/or mental health.
A caretaker is that individual or institution that has assumed the responsibility to maintain the physical and/or mental health of an older adult. This responsibility may arise voluntarily, by contract, by payment, by family arrangement, or by court order.
Abuse of an older adult is defined as one or more of the following: the infliction of injury, unreasonable confinement, intimidation or punishment resulting in physical harm and/or mental anguish or the willful deprivation by a caretaker of goods or services necessary to maintain their physical and/or mental health. Abuse is not based solely on environmental factors beyond the control of the caretaker such as inadequate housing, furnishings, income, clothing, or health care.
Exploitation is that course of conduct by a caretaker against an older adult or their resources without the implied consent of the older adult, or with consent obtained by misrepresentation, coercion, or threats that result in monetary or other gain for the caretaker or monetary or loss to the older adult.
Thus, an older adult in need of protective services is an incapacitated older adult who is unable to perform or obtain services that are necessary to maintain their physical and/or mental health, for whom there is no responsible caretaker, and who is at imminent risk of danger to their person or assets.
The PA Department of Aging and the Area Agency on Aging are advocates for the interests of Pennsylvania's older adults. This agency provides elder care such as home-delivered meals, transportation, and volunteer opportunities. The agency also provides planning needs for families with older adults regarding wills, power of attorney, trusts, and guardianship's.
Medicare Planning
Medicare is health insurance for those 65 and older , or 65 and younger with certain disabilities. Medicare- Part A is hospital insurance that helps pay for inpatient hospital care, psychiatric hospital care, skilled nursing facilities following a hospital stay, home health care, and hospice care. This coverage should be purchased when the older adult family member is first eligible.
Medicare- Part B is medical insurance that helps pay for doctor services,outpatient hospital services,and medical supplies. This is a voluntary program and requires that a monthly premium be paid.
Medicare- Part D is prescription drug coverage through private insurance with deductible and co-pays and also requires that a monthly premium be paid.
Medicare beneficiaries may receive their medicare benefits through Medical Advantage Plans which are private insurance companies offering HMO's and PPO's. Older adults must file for Medicare part A and Part B in order to be able to select a Medical Advantage Plan. These plans cover everything Medicare covers and may offer additional benefits such as eye and dental coverage.
In Pa., SSI (Supplemental Security Income) is a federal program with additional PA benefits that provide monthly cash payments to those 65 and older and in need, or to those blind or disabled of any age. Generally, if you qualify for SSI benefits, you will also qualify for food stamps.
In Pa., the initial application for SSI is through Social Security for an initial overview before the PA Bureau of Disability Determination (BDD) handles the application. While a favorable initial determination is low in Pa., the appeal process is streamlined.  The first appeal level is to an Administrative Law Judge (ALJ) who will schedule a hearing. This appeal must be in writing and filed within 60 days of receipt of your determination letter from the BDD. A disability lawyer will increase your chances for a favorable decision at this or any subsequent hearing.
Helping to Prevent Financial Exploitation
Opportunities for financial exploitation present themselves through abuse of powers of attorneys and the use of joint bank accounts. While a durable power of attorney is useful for the planning needs of one with elder care concerns, the power of attorney must be read before being signed, the older adult must monitor the agent, review all financial statements, and revoke the power of attorney if abuse is suspected. Similarly with joint bank accounts, the co-owner should be monitored, the financial statements reviewed and the joint account discontinued if abuse is suspected.
Reverse mortgages are available to those 62 and older to borrow against the equity in their home and can help some homeowners meet financial needs. However, one must verify who is on the loan document. If only one spouse is on the loan documents, arrangements need to be made for the non-borrowing spouse to be able to either pay off the reverse mortgage or for a loan deferral to allow the non-borrowing spouse to remain in the house after the death of the borrower.
Other Areas of Practice