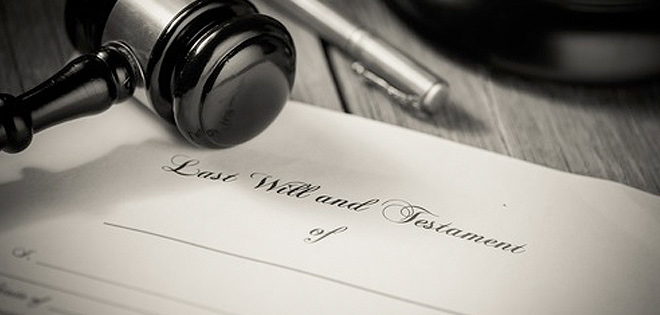 Our Delaware County Wills attorney & Estates lawyer can assist you with the drafting of a Will and can assist you with the probate of your Will. As an experienced Delaware County Wills lawyer & Estates attorney, Michael T. Malarick is able to successfully and compassionately help you through these matters. If someone dies intestate (without a Will), Pennsylvania's intestacy laws govern who gets your property, including your real estate, physical belongings, and money. Generally, PA intestacy laws follow your family tree and provide for your spouse or your surviving parents or children.
Michael T. Malarick is an experienced lawyer for Willas in Delaware County, PA. Call our Estate planning lawyer in Delaware County, PA today for a free initial consultation.  The law office of Michael T. Malarick handles wills and estates cases in and around Delaware County, Philadelphia, Chester County, Boothwyn, Marcus Hook, Upper Darby, West Chester, Springfield, Havertown, Drexel Hill and more.  Call for a free initial consultation today.
Why Choose The Malarick Law Firm As Your Injury Law Firm – Covers PA & NJ
Experience
⭐⭐⭐⭐⭐
Results
?
Coverage
✅
Over 30 years of experience.
Very high success rate.
Covers all injuries.
Free Initial Consultation.
Wins Large Settlements.
Accidents, fall downs, etc .
A Will allows you to determine how your property is distributed upon your death. You–not the Commonwealth of Pa.–name your beneficiaries. You–not the Commonwealth of PA–name the executor of your Will. You–not the Commonwealth of PA–name any necessary guardians. In short, you decide which of your loved ones get what upon your death.
Pa., Code Title 20 governs Decedents, Estates & Fiduciaries. This Code states that "Any person 18 or more years of age who is of sound mind may make a Will". 20PACode2501. The Code states that the Will "shall be in writing" and that the Will "shall be signed by the testator"–the person who made the Will.
The Pa., Code addresses a number of specific issues such as: adopted children, persons born out of wedlock, and children born after the Will is signed. Generally, the PA Code states that a Will "shall be construed" to apply to all property owned at the time of death including property acquired after the Will was executed or signed.
Upon your death, your executor will need to probate your Will. This is accomplished by presenting your Will to the County Register of Wills to prove the Will is genuine. Proof that the Will is genuine can be accomplished by a Self Proving Will. The PA Code states that an affidavit of a witness shall be accepted by the register as proof of the signature.
A PA probate attorney can assist with the administration of the decedent's estate. This means that the Will must be probated and an estate opened by a personal representative of the decedent. The personal representative pays the decedent' debts and taxes out of the estate and communicates with the decedent's heirs.
Delaware County Wills Attorney & Estate Lawyer – Wills & Estate Planning
The first step in Estate Planning is to have a Will. A simple Will allows you to determine how your assets will be distributed upon your death. A simple Will allows you to designate your beneficiaries, executor, and guardians if needed for any family member.
The Power of Attorney is another useful tool in Estate Planning. A Power of Attorney is a signed document authorizing another person to be your agent to make decisions on your behalf. A Special Power of Attorney can be granted to an agent to perform a specific act. A General Power of Attorney grants broad powers from the principal to the agent. A Durable Power of Attorney continues notwithstanding the principal's subsequent disability or incapacity. A Durable Power of Attorney may state that the power is effective at a specified future time or upon a specified contingency including disability or incapacity. A Power of Attorney may be revoked in a writing communicated to the agent and notifying your financial institutions.
Effective January 2015, Act 95 amended Pennsylvania's Power of Attorney laws. This Act requires that a Power of Attorney be a written document, dated and signed by the principal; witnessed by 2 individuals; and acknowledged before a notary. Moreover, the Power of Attorney must contain a specific notice to the principal and the agent must specifically acknowledge the Power of Attorney in order for it to be effective. This insures that the parties understand the broad powers given and that the agent is the fiduciary of the principal. The fiduciary relationship includes the duty to exercise power for the benefit of the principal, to keep the property of the principal separate from the agent, to keep full and accurate records of all transactions, and to exercise reasonable caution and prudence on behalf of the principal.
A Trust is another useful tool in Estate Planning. A Trust is an instrument whereby the trustee holds an asset for the benefit of another. A Testamentary Trust is created through the Will. An Inter Vivos Trust is formed during your lifetime. Trusts can be revocable or irrevocable.
A Special Needs Trust can help those who suffer from a physical or mental condition that makes Medicaid benefits necessary. A Special Needs Trust could supplement that individual's care and lifestyle without affecting their Federal benefits.
A Living Will and Healthcare Power of Attorney are other very useful tools in Estate Planning. Living Wills provide you with options for stating your medical care instructions. Living Wills state your healthcare preferences and allow you to avoid unwanted treatment. They can also prevent disputes between family members over your healthcare decisions. These tools state your wishes as to life-prolonging medical care, do not resuscitate directives, and pain management at the end of your life. They also provide an agent the power to deny consent for medical treatment, decide your medical personnel, access your medical records and make organ donor decisions.
A Delaware County, PA Wills lawyer & Estates attorney can help you achieve your financial goals through confidential estate plans that will lessen the possibility of estate litigation.
Delaware County Wills Lawyer & Estate Attorney Review
"Michael Malarick helped me with securing my family's future.  My wife and I put off structuring our Wills for a long time.  We finally made the decision to sign a will and we were more than thrilled with the level of professionalism and compassion from out Wills attorney, Michael Malarick.  I would recommend Michael T. Malarick as a Wills attorney & Estate lawyer to my family and anyone else in need of a Will in Delaware County, PA. 5/5. " -Richard.
Other Areas of Practice